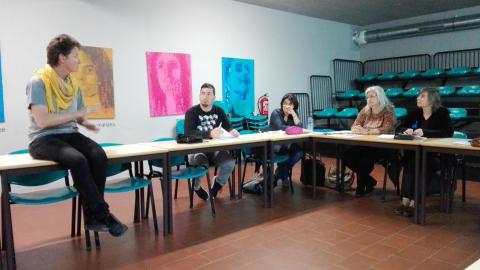 The Municipality of Loures and the Center for International Studies of ISCTE (CEI-IUL), with the collaboration of the portuguese non-governmental organization AidGlobal, organized a training course entitled "Migrations and Human Rights – Educating for Development" for teachers, between March 2017 and June 2017. The training lasted 50 hours (25 hours of presential work and 25 hours of autonomous / practical work).
The initiative sought to promote an understanding of the causes of problems associated with development issues and local and global inequalities that lead to phenomena such as forced migration.
It was also aimed to broaden teachers' competencies for development issues and to link these contents to the official curriculum, thus making schools more inclusive and places to promote social justice.